Archery Hunting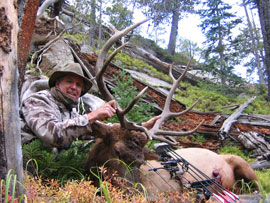 I have been a bowhunter for my entire life and I truly enjoy archery hunters and archery hunting of all types. I offer hunts for all of our species, but we can be especially successful on Black Bear, Elk, Whitetail Deer, Antelope and Moose.
We cater to all archers - Longbow, Compound bow, Recurve bow, and Cross Bow hunters are welcome!
Click here to view more photos.